There will always be challenges living in a condominium. Agree? And whether you like it or not, you'll realize it when you need to consider a lot of things just to fit your lifestyle. How much more when you are living in a small and unfurnished condo unit? You don't just think about being a good homeowner to your neighbour, but you also have to consider the things necessary to use and would fit in the small space available.
Generally, just because you have a small space in your condo unit, that doesn't mean you can't do anything about it, or you can't purchase anything since you have a small space. Having a good home will always depend on how good and creative are you when it comes to thinking on what and what not to do when it comes to home renovations. But let's face it! Considering our busy schedules at work or at school, we tend to settle for less. As a result, we don't feel satisfied living our life in our respective condominiums.
The most important thing when it comes to home improvement is the creativity of the homeowner. It doesn't matter if you are living in
Alveo condominium in Tagaytay
or any other condo units, having a good and satisfying home is within your reach. And to give you some ideas, below are the things you should have when living in a small condo unit.
1. Locks
Locks are the very important thing you should have. Of course, this is one way you can be safe living at home. Remember, you have neighbours who also live in the same community as you do. You might not know, having good locks at home will save you from any possible intrusions.
2. Fire extinguisher
Fire can spread quickly if there's no action taken immediately. And if you are concerned about possible fire incidents from your kitchen or from your neighbour, then you better have a functional fire extinguisher at home.
3. First aid kit
Whether you like it or not, there will be times accidents happen unexpectedly. You may have a cut due to a kitchen knife, or having a burn from a hot cooking oil, or having some flue. And if you have the first kit at home, you don't need to go to the nearest clinic or pharmacy just to buy the essentials that you need. Having a first aid kit hat home is handy when in times of emergencies.
4. Basic tools
Although condominiums have a high maintenance, you still need to have the basic tools at home. Tools are important especially when you want to do some DIY projects for your home improvement or decorations. Obviously, you don't have the need to go to a maintenance personnel just to borrow their tools, right?
5. Cleaning and office supplies
6. Extension cords, adapters, and plugs
Some homeowners don't need these things since they don't have any gadgets or appliances at home. But for those homeowners who have a lot of things at home, then you definitely need to have you own extension cords, adapters, and plugs. This will help accommodate all of your appliances and any other gadgets.
7. Sofa-bed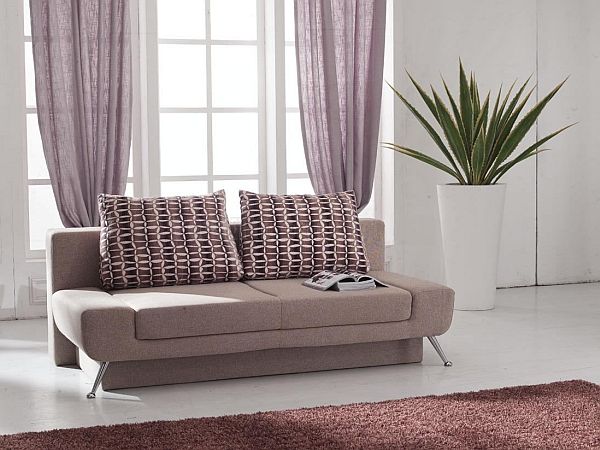 The sofa-bed is best when you want to save a lot of space at home. This is also useful especially when you have a guest who wants to spend a night on your condo unit. it doesn't just give you a soft and comfy sofa, but also a good bed.
8. LED Lights
As we all know there are actually different kinds of lights, and LED lights are one of those. However, using of LED lights for your home can save a lot of your electricity bills. Moreover, it doesn't just save you a lot, but it will also improve the brightness and the spaciousness of a condo.
Image Source, Image Source, Image Source, Image Source, Image Source,
Image Source,
Image Source
,
Image Source
,
Image Source
,
Image Source