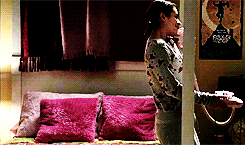 Teenagers have a different perspective of decorating their bedroom. They have some requirements concerning layout because of their needs. Active teens need extra storage space for their gadgets, sports equipment, and school materials. Meanwhile, academic achievers would enjoy a comfortable study area and a comfortable bed in your new home in the South.
Unfortunately, there are constraints to consider when living in
Vermosa
estate. The room's square footage and your budget are some factors to think of when designing your child's bedroom. The design may be ready, but these constraints may limit your freedom to recreate the specific style of bedroom. Thus, you may reconsider investing in the essentials of the room. Stock up on the
foundations of the room
before adding trinkets and other unnecessary tidbits in the area. Purchase these pieces of furniture first before anything else.
1. Bed
The bed is essential in every bedroom. Since the room is a teenager's sanctuary and escape from the world, it must have a comfortable bed relieving them of the demands and pressures of the world. A comfortable bed has the right mattress and bed frame. It also has enough room for your teen to move around when sleeping. Therefore, you must
take in the size of the room
. It tells you how much space to have on the bed while sleeping. Consider a double bed or a queen-sized bed for extra room and comfort.
Besides the size of the frame and mattress, the bed must also provide back support. Spring and slat beds are best for back support. Spring beds require spring mattresses while slatted bed bases work with latex and foam mattresses. Don't forget to add a headboard to complete the look of the room. There are metal, upholstered, and wooden headboards you can purchase or you can make your own.
It's best to shop for a bed and a mattress at the same time. A new mattress on an old bed won't last long as it would on a new one.
2. Bookshelf
Bookshelves are often the most abused furniture at home. They are highly versatile. You can lug them around your house until you find the best spot. Moreover, they come in different styles and sizes. It also has various features depending on the material and functionality.
When buying a bookcase, remember that the price will depend on size, material, and manufacturer. Still, you must prioritize how you plan to use it in the room to figure which bookshelf best fits your teen's room. Once you have an idea how to integrate the shelving unit into the bedroom concept, y
ou must measure the width and height of the area
. Ensuring the measurements determines if adjustable-height shelves, wheels or moveable dividers complement your teen's storage needs.
3. Study Desk
Deciding on
the perfect desk depends on the task, function, space, and shape
. These trace the right material, size and surface area of the desk. If there's a desktop computer, the table must fit the keyboard and mouse. It must house the computer tower and printer while tucking the wires and cables neatly. If there are piles of paperwork, it is useful to have a large surface area. That way, there's enough space for books, writing materials, and filing activities.
Storage is also crucial when selecting desks. Some surfaces come with drawer and shelving units. Having this type of desk in your teen's room solves the lack of storage solutions.
4. Chair
Teenagers are likely to select a piece of furniture based on aesthetic rather than quality and impact. They aren't aware of the impact of a supportive office chair. The chair must complement the desk but still offer back support to avoid strain and leg problems.
As much as possible, go for a chair with adjustable height. Your teen is likely to undergo a growth spurt after a year of acquiring a chair. You can still use the chair in the years to come due to its adjustable feature. It's critical for the back to recline. A 135° angle places a minimal strain on your back. On top of that, it must have a proper seat depth and adjustable lumbar support.

5. Vanity Table
The best vanity tables are those with oversized mirrors giving you a great view of your outfit and backside. Some teens may oppose the idea of having a vanity in their room because of the style and design. They need not worry as there are different forms and styles in the market. Small rooms can use vanities with full-length mirror cabinets or vanity with folding storage.
If you have an unused full-length mirror, you and your child can glam and reinvent its style. Pair it with a table or install a hanging shelf to complete the look. Try not to rule out the collection of jewelry, makeup brushes, hair gel and other grooming essentials when setting up the vanity. The size of the surface, as well as storage solutions, will depend on these items. Most of all, don't forget lightning. It's necessary to have the right voltage and kind of lighting installed.
The bedroom is one of the few places a teenager can express themselves. It is where they can discover their passion and try out their likes and dislikes. Hence, their room can be like a Monet. The combination of design works but looks like a big mess up close. It's best to guide you teen with decorations and to pattern their bedroom based on the latest trends. Most of all, you must remind them of the importance of selecting the right furniture to place in their rooms.